Choosing the Best Small Business Phone Systems for Dublin's Competitive Market
In Dublin's competitive market, where having reliable and affordable small business phone systems is crucial for small businesses to thrive, SystemNet Communications Ltd. has been a leading cloud phone system provider in Ireland since 2002. As a 100% Irish-owned company, we are dedicated to delivering innovative and dependable communications solutions while reducing the cost of doing business. Our commitment to exceptional service sets us apart, ensuring that our clients receive personalised support and quick response times.
At SystemNet Communications Ltd., we understand the unique challenges faced by small businesses in Dublin. That's why our phone system solutions are designed to be scalable, flexible, and cost-effective, aligning with your specific business goals and budget. Whether you're in need of Yealink desk phones, Yealink cordless phones, conference phones, or Plantronics headsets, our range of reliable hardware options can enhance your communication capabilities.
In this blog post, we will guide you through the process of choosing the best small business phone systems for Dublin's competitive market. We will explore key features, discuss important factors to consider and share success stories of businesses that have benefited from our solutions. This will give you the knowledge and insights to make an informed decision for your small business in Dublin.
Understanding the Needs of Small Businesses in Dublin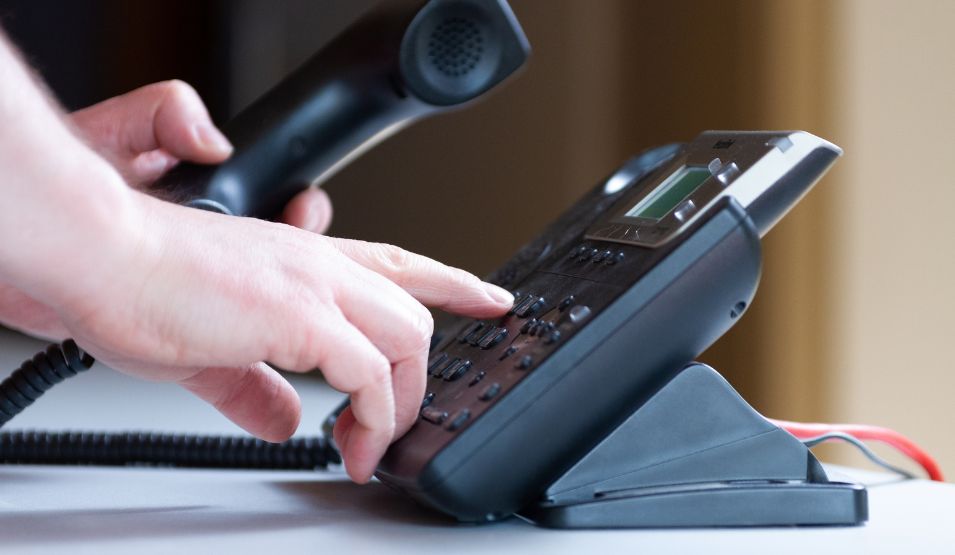 Small businesses have specific communication needs:
Clear Communication: Reliable phone systems ensure clear and uninterrupted communication with customers and partners.
Scalability: Businesses require phone systems that can grow with them, accommodating a growing workforce and changing communication needs.
Cost-Effectiveness: Affordable solutions that eliminate expensive hardware installations and offer bundled packages can help small businesses manage costs.
Integration with Mobile and Remote Work: Phone systems that seamlessly integrate with mobile devices and enable remote collaboration are essential in today's flexible work environment.
Reliability and Uptime: Businesses need reliable phone systems with minimal downtime to avoid missed opportunities and maintain consistent communication.
Understanding the unique needs of small businesses in Dublin is the first step towards choosing the best phone system. By prioritising clear communication, scalability, cost-effectiveness, integration with mobile and remote work, and reliability, businesses can make informed decisions that align with their goals and enhance their competitiveness in the market.
Key Features to Look for in Small Business Phone Systems
When choosing Small Business Phone Systems for Dublin's competitive market, it's important to consider key features that can enhance communication efficiency and productivity. Here are some features to look for:
Call Routing and Auto-Attendant: Efficient call routing ensures that incoming calls reach the right departments or individuals promptly. An auto-attendant feature can greet callers and provide menu options, streamlining the call-handling process.
Voicemail and Voicemail-to-Email: Voicemail functionality allows callers to leave messages when you're unavailable. Integration with email enables voicemails to be sent directly to your inbox, ensuring you never miss important messages.
Conferencing and Collaboration: Look for phone systems that offer conferencing capabilities, allowing multiple participants to join calls. This feature promotes collaboration among team members, clients, and partners, regardless of their physical locations.
Mobile Integration: A phone system that integrates seamlessly with mobile devices empowers employees to stay connected on the go. Mobile apps and call-forwarding features enable calls to be redirected to mobile phones, ensuring accessibility and responsiveness.
Scalability and Flexibility: Consider a phone system that can easily scale up or down to accommodate your business's changing needs. This flexibility allows you to add or remove phone lines and adjust features as your business grows or faces fluctuations in demand.
Unified Communications: Look for systems that offer unified communications solutions, integrating phone services with other communication channels like instant messaging, video conferencing, and email. This integration streamlines communication across various platforms, enhancing efficiency and collaboration.
Analytics and Reporting: Phone systems with built-in analytics and reporting tools provide valuable insights into call volumes, call durations, and other metrics. This data helps businesses make informed decisions to optimise their communication strategies and improve customer service.
Integration with CRM and Business Software: Consider phone systems that integrate with customer relationship management (CRM) software or other business applications. This integration enables the seamless exchange of information, enhancing customer interactions and productivity.
By prioritising these key features when selecting small business phone systems, you can ensure that your communication needs are met effectively, improving efficiency, collaboration, and customer service.
Small Business Phone Systems Available in SystemNet:
When considering a phone system for your small business in Dublin, one popular option is a cloud-based telephone system, also known as Cloud PBX (Private Branch Exchange). Let's explore what Cloud PBX is and its real-world applications:
Cloud-Based Telephone System (Cloud PBX):
A cloud-based telephone system, or Cloud PBX, leverages Voice over Internet Protocol (VoIP) technology to transmit voice calls over the Internet. With Cloud PBX, all the hardware and software infrastructure is hosted and maintained by a service provider in the cloud. It eliminates the need for traditional on-site phone equipment and allows businesses to access advanced telephony features and functionality through a web-based interface.
Cloud PBX finds widespread application across various industries and businesses. Here are some examples of how Cloud PBX is used in real-world scenarios:
Small Businesses: Cloud PBX enables small businesses to establish a professional phone system without the need for extensive on-premises equipment. It offers essential features like auto-attendant, call routing, voicemail, and conferencing, empowering small businesses to enhance their communication capabilities and project a professional image.
Remote and Distributed Teams: Cloud PBX is ideal for businesses with remote or distributed teams. It enables seamless communication and collaboration among team members, regardless of their physical location. Employees can use their mobile devices, laptops, or compatible desk phones to connect to the Cloud PBX system, ensuring smooth and efficient communication.
SystemNet Communications Ltd. specialises in implementing cloud-based telephone systems (Cloud PBX) for small businesses in Dublin. We understand the unique requirements of businesses in various industries and can tailor the Cloud PBX solution to suit your specific needs. Our expert team will guide you through the implementation process, ensuring a seamless transition and empowering your business with advanced telephony features.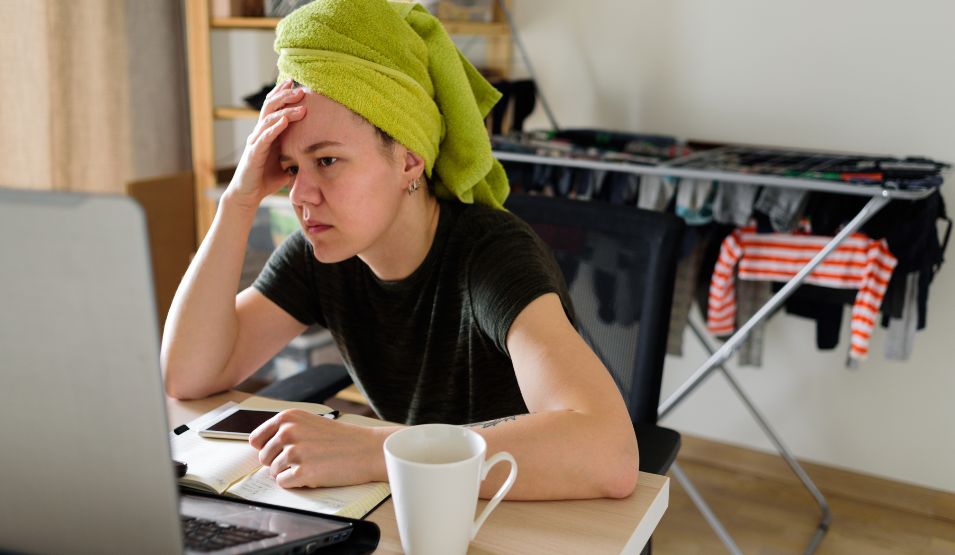 Factors to Consider When Choosing a Phone System Provider in Dublin:
Selecting the right small business phone systems provider in Dublin is crucial to ensure a reliable and efficient communication infrastructure. When making your decision, consider the following factors:
Reliability and Technical Support:
Choose a provider, like SystemNet Communications LTD, that offers reliable phone systems and comprehensive technical support. With our years of experience in providing phone system solutions to small businesses in Dublin since 2002, we have a track record of delivering dependable communication services. Our technical support ensures that any issues or concerns are promptly addressed, minimising downtime and maximising your business's productivity.
Customisability and Scalability:
Ensure that the small business phone systems provider offers customisable solutions to meet your specific business requirements. SystemNet Communications LTD's cloud PBX plans are fully customisable, allowing you to tailor your phone system features and capacities according to your needs. As your business grows, scalability is crucial, and our solutions can easily accommodate your expanding communication needs.
Pricing and Affordability:
Consider the pricing options offered by the provider. SystemNet Communications LTD offers cloud PBX plans to start from €30 per month, providing cost-effective solutions for small businesses in Dublin. We understand the importance of managing expenses, and our pricing is designed to offer competitive rates without compromising on quality.
Free Quotation for Larger Systems:
For businesses with larger phone system requirements, SystemNet Communications LTD provides a free quotation service. This allows you to get a detailed understanding of the costs and configurations involved, ensuring transparency and helping you make an informed decision.
By considering these factors and choosing SystemNet Communications LTD as your phone system provider, you can benefit from our reliable products, extensive technical support, customisable solutions, competitive pricing, and transparent quotations. Our commitment to meeting your communication needs sets us apart in Dublin's competitive market.
Some Successful Small Businesses and their experience with SystemNet
SystemNet offers top phone systems for small businesses based on the positive experiences shared by their previous clients. Mark Ellis, Managing Director of Mark Ellis Pharmacy, praised the seamless transition, excellent call quality, and cost savings achieved with SystemNet's small business phone systems. Peter Fitzpatrick, IT Manager at The Iveagh Trust, highlighted the easy transition and exceeded expectations. John Byrne, IT Manager at Glenbeigh Construction, commended SystemNet's professionalism, faultless work, and value for money. These testimonials showcase the reliability, customer satisfaction, and high-quality services that SystemNet provides to small businesses.
"SystemNet recently installed a new phone system for us in all our branches. The process of switching lines over was seamless. We are delighted with the functionality of our new system. Call quality is excellent, and the aftercare service we receive is exemplary. Our Telecom costs have dropped significantly, and that's a real bonus when other utilities have become so expensive. I highly recommend Martin and the SystemNet Team"
Mark Ellis, Managing Director, Mark Ellis Pharmacy, www.markellispharmacy.ie
From the initial quotation to installation of our IP Phone System – SystemNet dealt with our many questions every step of the way, delivering on schedule and with zero down time. They made the transition easy, the end result has exceeded our expectations.
Peter Fitzpatrick – IT Manager, The Iveagh Trust www.theiveaghtrust.ie
We recently contracted SystemNet to perform a complete overhaul of our network infrastructure and install a new VOIP telephone system. They are highly professional yet affable and friendly to deal with, the standard of their work cannot be faulted. In addition, they offered excellent value for money and I would not hesitate to recommend them.
John Byrne – IT Manager, Glenbeigh Construction www.gcon.ie
Choosing the best small business phone system in Dublin's competitive market is crucial for effective communication and gaining a competitive edge. SystemNet Communications LTD is the ideal partner to meet your communication needs. With our extensive experience in providing phone system solutions to small businesses in Dublin since 2002, we understand the unique requirements of the local market.
At SystemNet Communications LTD, we offer a comprehensive range of phone systems, including desk phones, cordless phones, conference phones, and headsets, powered by trusted brands such as Yealink and Plantronics. Our solutions provide clear communication, scalability, cost-effectiveness, and integration with mobile and remote work. We also offer technical support for all our products, ensuring a reliable and efficient communication infrastructure.
When it comes to small business phone systems in Dublin, choose SystemNet Communications LTD as your trusted provider. Contact us today for a consultation or more information, and let us help you elevate your communication capabilities to thrive in Dublin's competitive market.